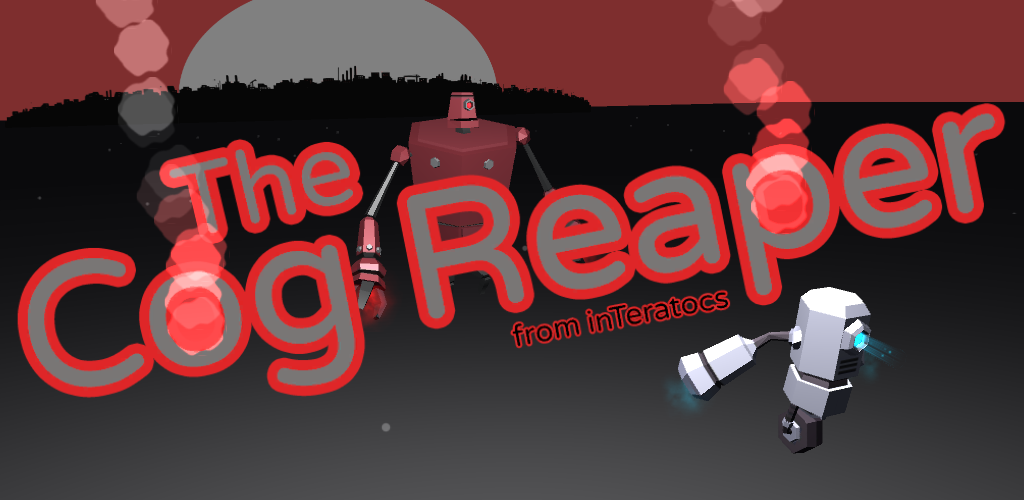 It's been a while since I first released The Cog Reaper to alpha!
I've been busy implementing a lot of the suggestions made by the alpha testers over the last few months along with adding in some new exciting features.
Today, The Cog Reaper was promoted to Open Beta. This means that the application can now be found on the Google Play store.
The Cog Reaper on the Google Play Store
I'd love to know what you all think and you can send feedback directly through the app store! Spread the word by sharing this post or liking our facebook page.
Here's some info about the game:
---
The Cog Reaper is an arena chase game. You must avoid the ever-advancing Cog Reaper for as long as possible. You can collect temporary power ups and also upgrade powerful artifacts that bestow a permanent positive effect.
– Collectables and Upgrades
– Stylised visuals
– Leaderboards
– Achievements
---